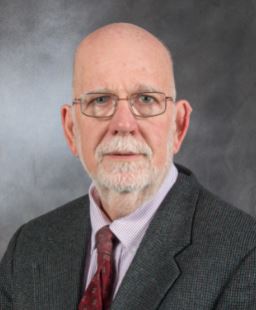 William Quackenbush, director of Advent Valuation Advisors, has been elected into the College of Fellows of the American Society of Appraisers and awarded the coveted Fellow Accredited Senior Appraiser (FASA) designation. Fellowship is the highest honor bestowed by the Society on a member and recognizes the professionalism and invaluable contributions the member has made.

Earning the FASA makes Bill one of a small, select group of members that currently hold this honor. A member since 1998, he had previously been designated as an Accredited Senior Appraiser (ASA) within the business valuation discipline of the Society.

"Your exemplary service and dedication have helped ASA maintain its position of leadership among professional appraisal organizations around the world," said Lorrie Beaumont, ASA, International President of the American Society of Appraisers. "Your commitment to excellence in your practice and in every task you have undertaken on behalf of the Society has contributed to the advancement of the valuation profession in the minds of those who use, practice and regulate appraisal services."

Bill is the founder and current director of Advent Valuation Advisors, a national business valuation and financial advisory services firm with offices in Newburgh, Poughkeepsie and Manhattan. He has been a contributing author or technical reviewer of several books on business valuation and business valuation-related topics and has been a frequent speaker on business valuation-related issues to professional associations.
"The team at Advent is thrilled to see Bill honored for his exceptional and wide-ranging contributions to the business valuation profession," said Lorraine Barton, Partner of Advent Valuation Advisors. "This prestigious designation recognizes Bill's years of dedication to his craft, his clients and his colleagues."

Bill has served as the Chair of the Business Valuation Committee (BVC) of the American Society of Appraisers and many functional committees of the organization. He has been a course developer and is currently an instructor and Vice Chair of the Board of Examiners. He has taught business valuation internationally and for the Big Four accounting firms for over 15 years.

Bill remarked, "The American Society of Appraisers has been the leader in the advancement of the business valuation profession. My work with the Society has been and continues to be immensely rewarding. I am honored to have been elected into the College of Fellows and to join those who have contributed so much to the profession."